MH Mediation employs attorney-mediators to assist clients.  Our mediators have provided divorce and separation mediation services for  couples since 1981. Divorce mediation offers a non-adversarial alternative to the traditional legal process.  People who are considering separation or divorce or who are in the middle of a divorce action and want to resolve matters without further court involvement should schedule a consultation to learn more about our services.
The center's mediators are lawyers with specialized training in divorce mediation, pre-nuptial agreements, and civil dispute resolution.
Kathryn Lazar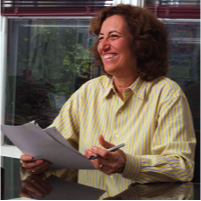 Kathryn graduated from Reed College with honors and Cornell Law School cum laude. She has been practicing law with a focus on family law for over thirty years. As a divorce lawyer, she has handled thousands of cases.  In 1981 she founded the Mid Hudson Divorce and Family Mediation Center, Inc., which was succeeded by MH Mediation. She has served as a divorce mediator in hundreds of cases, and has presented numerous community education programs to lawyers and mental health professionals in the Hudson Valley and at national conferences over the last three decades. Kathryn is an Advanced Practitioner Member of the Association for Conflict Resolution.  She also practices collaborative law.  Her offices are  in southern Dutchess County on Route 82,  halfway between Fishkill and Hopewell Junction.
Betsy Shequine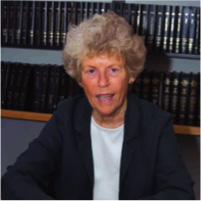 Betsy graduated from Pembroke College in Brown University and attended Villanova University Law School. She holds her law degree from the Albany Law School in Union University. She has been Town Justice for the Town of Washington for over 30 years. She completed the Harvard Negotiation Workshop at Harvard Law School and has been a family attorney-mediator with the Mid-Hudson Divorce and Family Mediation Center since 1990. She is an Advanced Practitioner Member of the Association for Conflict Resolution, is a Certified Bankruptcy Mediator, and has mediated several hundred cases.  Betsy sees clients in Millbrook, New York.
Brett Jones
Brett has been a practicing divorce lawyer in Dutchess County since 2000, after graduating from Albany Law School.  She has extensive experience handling divorce matters in the Family Court and Supreme Court.  She is a partner at Lazar Schwartz & Jones LLP and a Fellow with the American Academy of Matrimonial Lawyers. She provides litigation, collaborative divorce and mediation services.  She has a special interest in cases with complex financial assets, businesses and professional practices.